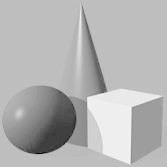 You are a Small Business Owner, a United States Veteran, or both. I am a United States Veteran who worked in Corporate America and later chose to conceptualize, co-found and build a small family-owned business that grew at a rate of 150% over a 10-year period. I am you. In many ways, we are "brothers-and-sisters-in-arms" who have endured many challenges in our business or military life.
I earned my leadership chevrons from the United States Marine Corps and became a high-level Human Resources Manager and Advisor and then a seasoned entrepreneur. I earned my HR "spurs" in manufacturing, financial services, retail catalog, and online sales. Focused and measured, I have a demonstrated passion for veterans and small business owners. My life and professional journey have uniquely prepared me to advise and guide you in growing and prospering in your business.

Douglas D. Tennis, Principle
Specialty Services
Human Resources and Personnel Administration
Executive Deferred Compensation, SERPs or Top Hat Plans
Succession Planning (when and how to "pass the torch" to the next generation)
Benefit Plan Design and Administration
Management Practices, Training and Effective Communications
Policies and Procedures and Employee Handbooks
Conflict Management (dealing effectively with employee litigation and performance issues)
Strategic Planning and Business Model Development
Confidential Advisor to Senior Management
Executive and Business Coaching
Blending Multiple Operations (planning for and navigating mergers and acquisitions)
Staffing (evaluating and hiring the best talent)
Exit Planning (assisting "short timers" as they prepare for the future)
To find out if you need our services, please take the short Management Survey (see button above)
How Can We Help You Succeed?
Our advisory and consulting services focus primarily on Human Resources and Personnel Administration services for veteran-owned and small family businesses. We will give your small business the advantage of a high-level Fortune 100 Human Resources Executive on your team. Additionally, you will have the benefit of extensive knowledge, gained from 40 years of experience that includes manufacturing, textiles, insurance, retail, merchandising, marketing, research and development, aviation, and international operations. Our network of business associates, coupled with involvement in national and local military and veteran's organizations provide a wealth of expertise, resources, and alliances.
______________
StarLite Advisory Group™ • 4233 Rocky Rhodes Dr • College Station, TX 77845 • Admin@StarLiteAdvisoryGroup.com